ROCKIE DOUB COLLABORATES WITH 'APP A COMBO' RESTAURANT.
Rap giant Rockie DoUb has secured an endorsement deal with fast-rising online restaurant 'App A Combo'.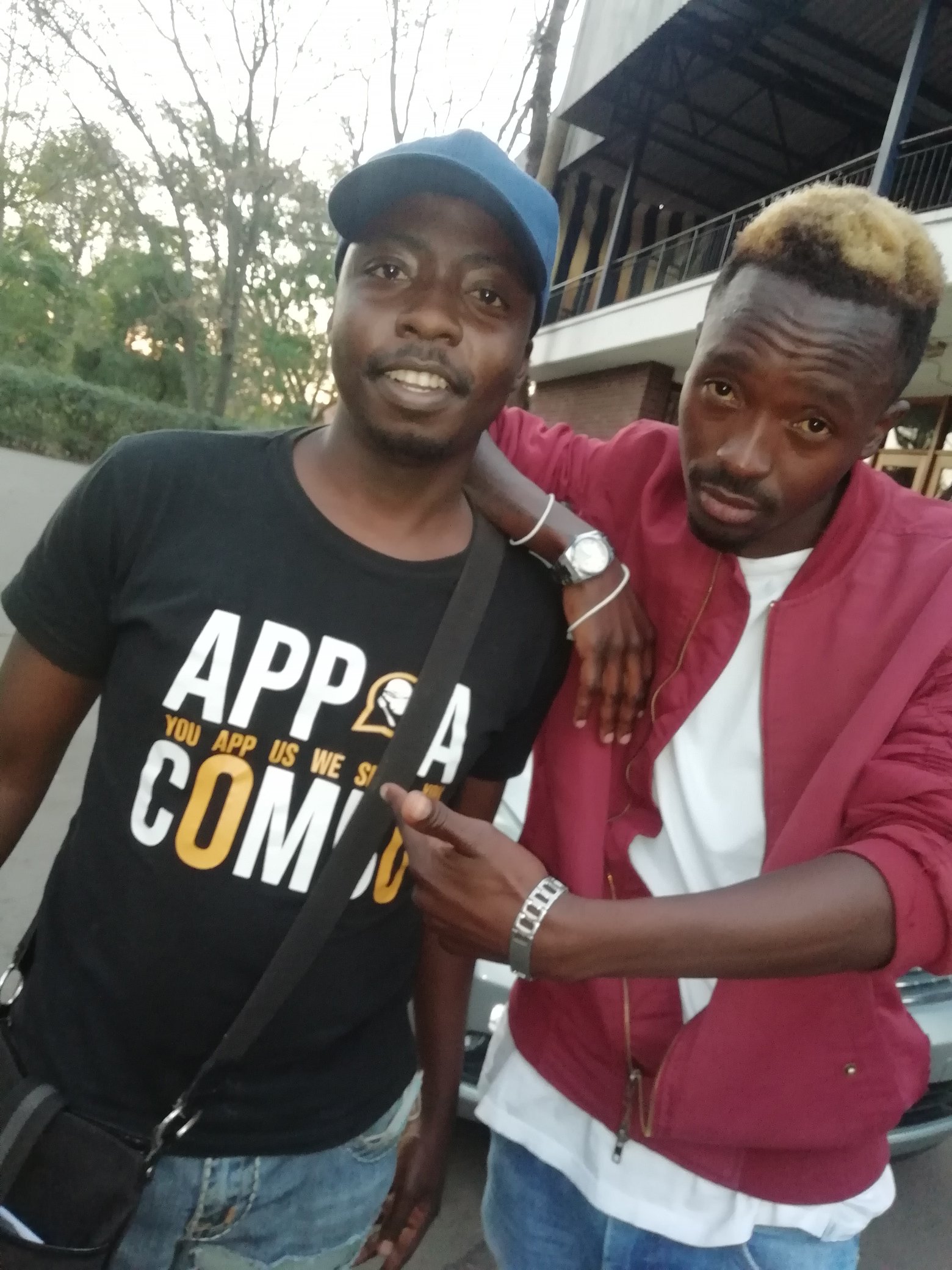 App A Combo CEO, Junior Garnet Dube, 25, announced the biggest collaboration of the year through the 'App A Combo' official Twitter account.
Just like how companies overseas collaborate with artists to come up with unique products for their brands,adidas with yeezy,puma with fenty,Reebok with the sneAKA! Plenty examples. Our own @AppAComboZW has collaborated with @RockieDoUb and this is us revolutionalising the game!

— Junior Garnet (@JGarnetZW) August 9, 2021
Ready for #ComboxDoUb #GandaGanda menu? 2pm sharp. #YouAppUsWeServeYou

— I Restaurant Yakwa NTUTHU! (@AppAComboZW) August 15, 2021
Waaaaay past 2pm. But here it is! The @RockieDoUb inspired Wings + Fries Menu 🔥. Start pre-ordering now. Lessss GO #ComboxDoUb #YouAppUsWeServeYou https://t.co/DtGO4KJVBV pic.twitter.com/fraKX4yhHA

— I Restaurant Yakwa NTUTHU! (@AppAComboZW) August 15, 2021
App A Combo has taken the city by storm through its expert services and customer care that well-known major brands are failing to execute.
We've some public figures such as Vusa Mkhaya 'the ancestor', Radio Presenter Miss Tee, Influencer Mike Mikos, amongst others, presenting themselves as loyal customers and fans to the online restaurant.
Thankyou to the best ancestor @VusaMkhaya @KudaCulxure today we recorded a new high on daily orders! I owe you guys for you patience 😂. Got testimonies from a few abadlileyo and loooooove the feedback. Ngyabonga leqembu le @AppAComboZW & the delivery by #TechbossDeliveries pic.twitter.com/CLgWunkiS0

— Junior Garnet (@JGarnetZW) August 20, 2021
On the other hand, Rockie DoUb is no doubt one of the hardest-working artists in the city.
The artist has been representing the hip-hop culture in an extraordinary way.
He's one of a few artists who have skillfully managed to bridge the 90s and millennium gap through music.
A few weeks ago, the artist has been making waves through his latest offering "My shine". An extract from his upcoming studio album "eMoyo".
It is interesting to see how nowadays, especially during the lockdown, this trend has become prominent in the milieu of emerging artists and small as well as medium-sized independent brands, who become more and more inventive in their marketing strategies.
One sadly notes that it is often the smaller and less protected market players who have to jump many hoops to survive, let alone thrive.
However, scarcity can lead to brilliant outcomes and shifts in the traditional modus operandi of art, fashion, beauty, and lifestyle markets.